There's something incredible about gathering with like-minded people who have a common vision for their community. Saturday night I had the privilege of joining the Saline County democrats for their annual Kickin' Blue Dinner at the fairgrounds in Benton. Besides the good barbeque (I expect nothing less!) we enjoyed encouraging, energizing words from House Minority Leader, Representative Tippi McCullough.
This was the first event I've attended since becoming a candidate for State Senate, so I didn't know what to expect. I was finally getting to meet face-to-face with folks I've been calling on the phone for a few weeks, which was exciting. More than that, I found myself energized by our common goals to restore democracy, bring decency into government spheres, and be representatives for each person in our communities.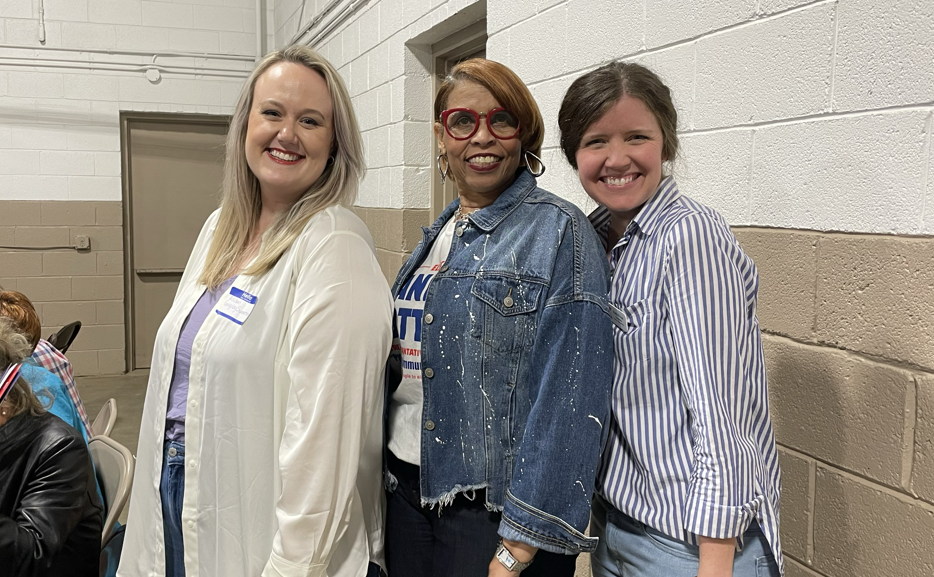 Allison with State Representative candidate Jannie Cotton and Lt. Governor candidate Kelly Krout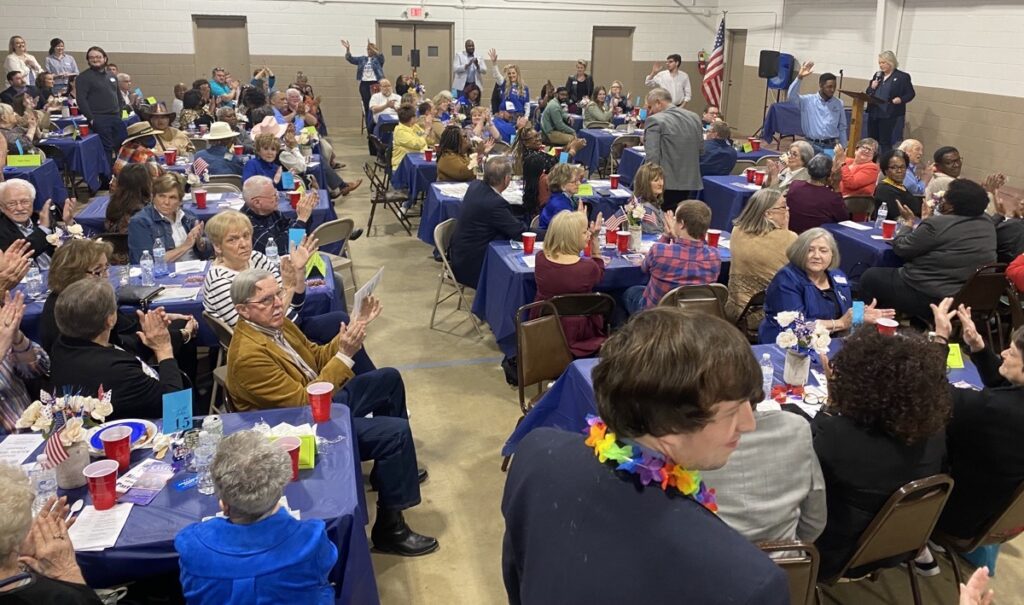 The Kickin' Blue Dinner at the Saline Country Fairgrounds
I left the event with ideas for our campaign and a sense of purpose in this endeavor. Most of all, I left with a reminder of how much bigger this campaign is than myself. It has always been about the people we serve.
The people we serve deserve inclusive, well-funded schools where teachers are paid what they're worth.
The people we serve need access to mental health resources now- it can't wait.
The people we serve deserve a government that will put their needs first, not stoke the flames of the partisan divide.
Simply put, Arkansans deserve better, and change can't wait.

Join me on the campaign trail!
Follow along here: